Over 30 Years of
Plumbing Experience
Experts in Water
Heater Installation
We Are Licensed,
Bonded and Insured
  CALL US TODAY! 714-501-3240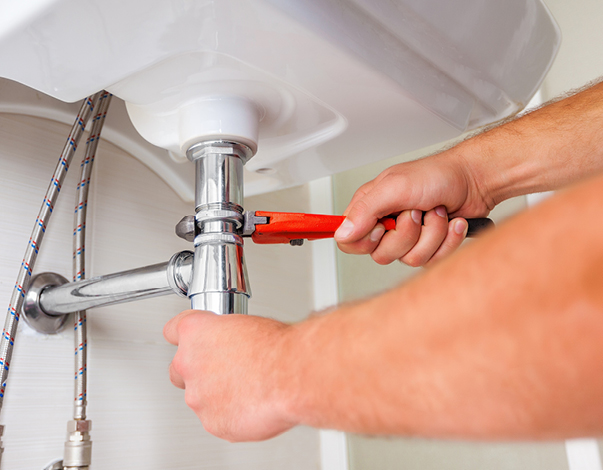 When you choose us, you can count on…
Our highly-trained team of experts
First-class workmanship
The highest standards of quality and safety
Our commitment to energy efficiency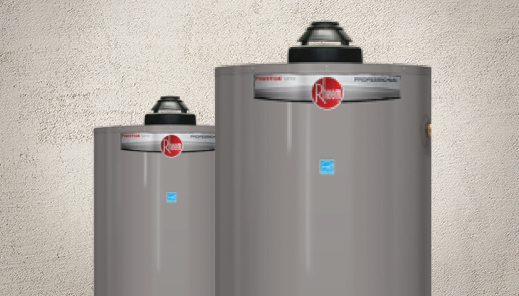 Is your water heater damaged, broken or out of date? We've got you covered!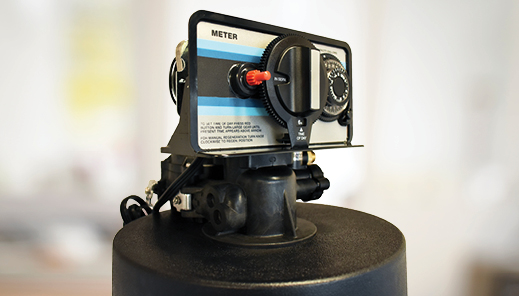 Looking to save thousands on your water bill?  Installing a water softener system can help!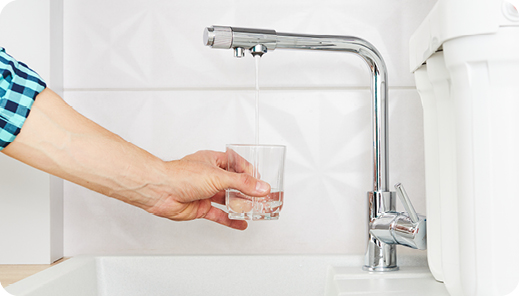 Want better water for drinking, cooking and cleaning?  Get the best with our reverse osmosis filtration systems!
Time For A New
Water Heater?
Whether you're having an emergency because your water heater is damaged or just looking to upgrade to a newer, more efficient model, we're here to help! Our highly-trained team is here to expertly assess the situation and can typically repair or replace your water heater in under 24-hours! Give us a call today! 714-501-3240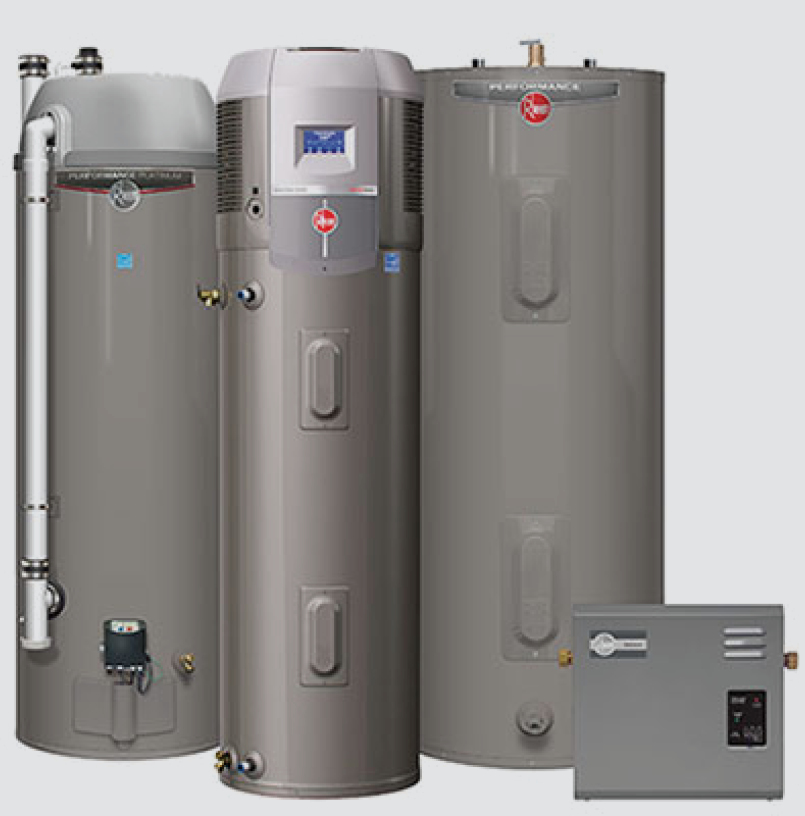 Why Replace Your Water Heater
Noticeable Damage – Is your water heater leaking? Does your water no longer get hot? Does your hot water run out quickly?  These are clear signs that your water heater is damaged and needs to be repaired or replaced. 
Decreased Capacity – If your hot water heater is anywhere from 5 to 10 years old, calcium and hard water deposits have likely decreased your water heater's capacity. Replacing your water heater could drastically increase the amount of hot water available in your home.
Increased Efficiency – If you're finding that you have to wait between showers for your tank to refill, your hot water heater's age may be the cause. Newer water heaters have improved refill rates so you don't have to wait!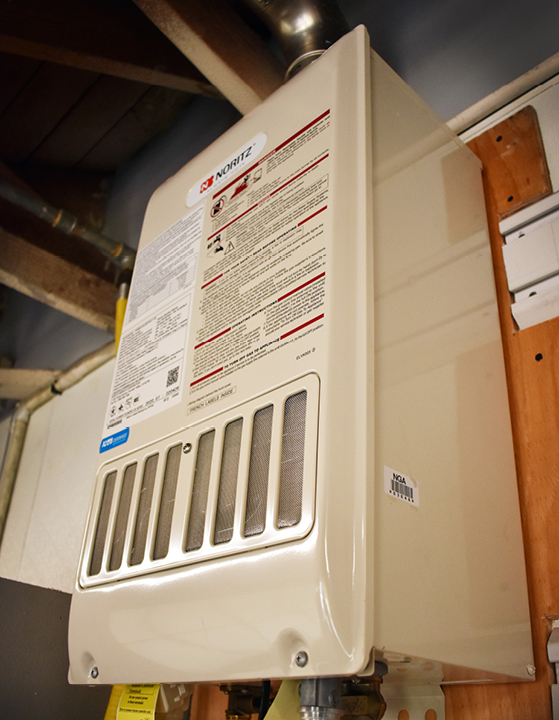 What Does It Cost to Replace a Water Heater?
Rick's Plumbing offers affordable pricing for the most common tank sizes used in Southern California homes:
40 Gallon Water Heater – $1,700
50 Gallon Water Heater – $1,800
75 Gallon Water Heater – $2,900
Unlike others, we'll also replace your water and gas flexes, gas cock, earthquake straps, and venting as standard procedure.
All of our water heaters come with a 6-year factory warranty that can be upgraded to a 10-year warranty for an additional fee.
Love long, hot showers? While tankless water heaters aren't the right choice for every home, they're a great option for those who want to save space while having an endless supply of hot water.  Give us a call to talk about the wide variety of tankless water heaters we install and to see if they're the right option for you!
Convert to Tankless Water Heater (Labor Only): $1,685
  CALL US TODAY! 714-501-3240
Water Softeners:
What & Why?
A water softening system refines, filters, and clarifies your water by removing additives like iron, calcium, detergents, and other harsh impurities that decrease your system's efficiency, and cause serious long-term damage.  The addition of a water softener to your home can provide many benefits which, over a short period of time can more than pay for its cost!
You'll use noticeably less soap, shampoo, and dish detergent!
Avoid hard water deposits that damage your water heater, pipes, faucets, and fixtures!
Get crystal clear, odor free water straight from the tap!
Laundry comes out brighter and dishes get sparkling clean every time!
Experience smoother hair and softer skin!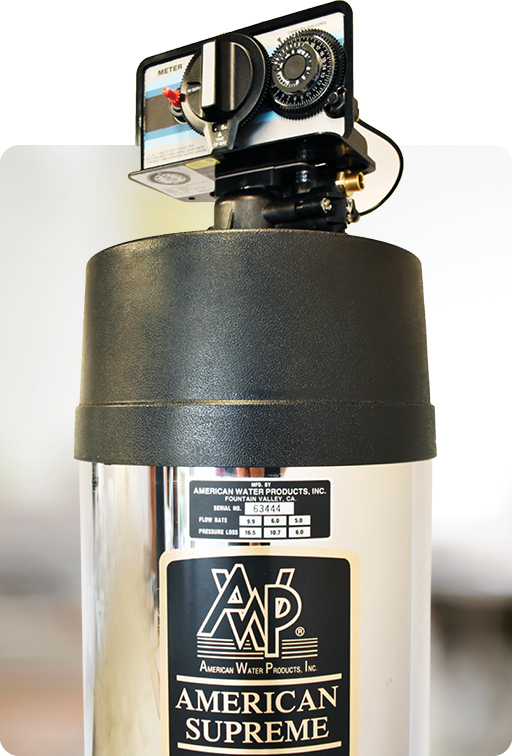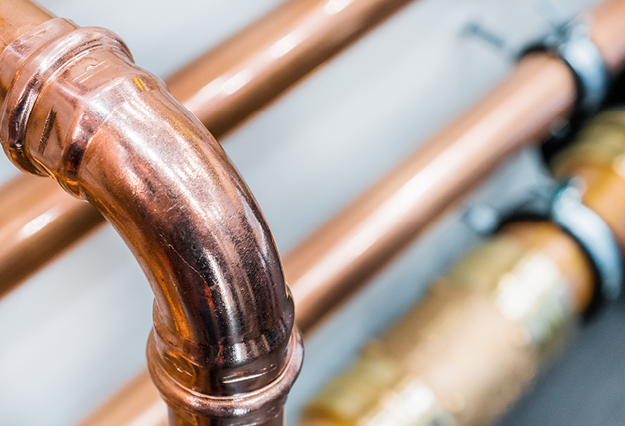 Why Choose Rick's Plumbing?
The experts at Rick's Plumbing only install the highest quality water softening systems available and are committed to providing you with the first-class workmanship you deserve.  Plus, all of our water softening systems are made in the USA.  Everything – from the external casing to the charcoal inside the filters – is made right here at home!
  CALL US TODAY! 714-501-3240
Reverse
Osmosis Filtration
Systems
Lately, you may have noticed the latest trends in water purification. Rick's Plumbing offers only the best and most efficient of all systems which is a 4 stage Reverse Osmosis that has a total of 4 filters and a pressurized 1 gallon tank. It gives you great tasting water and is healthier for you and your family.
Why Install A Reverse
Osmosis Filtration?
Are your ice cubes cloudy as a result of the many unhealthy additives and impurities in the water? Have you noticed that your water has a funny taste or smell? Let Rick's Plumbing help eliminate those issues with a reverse osmosis water filtration system!
Reverse osmosis systems remove unhealthy additives, leaving you with only the purest, healthiest water right from your tap. That glass of ice water, your soups, even your morning coffee will taste better, guaranteed!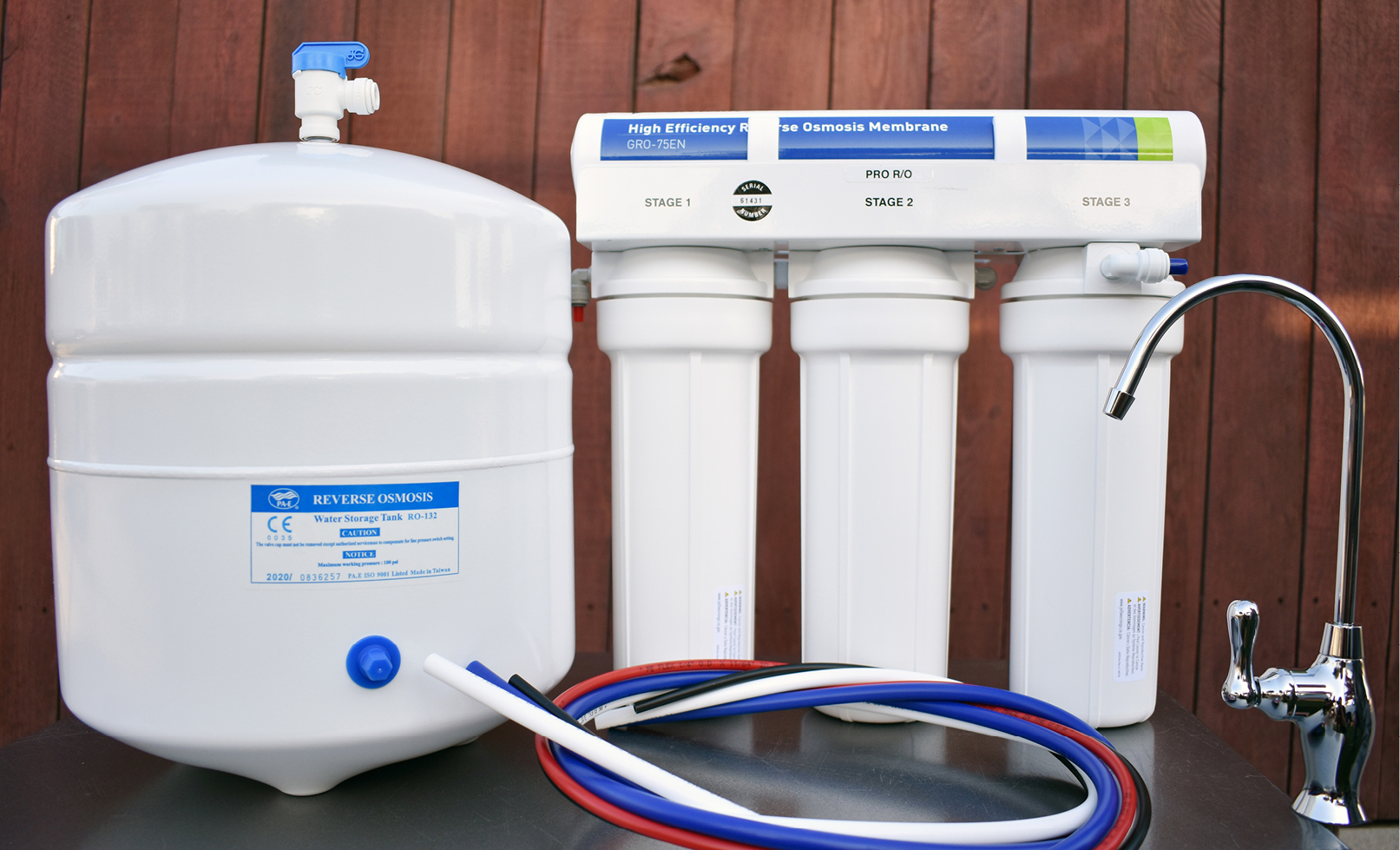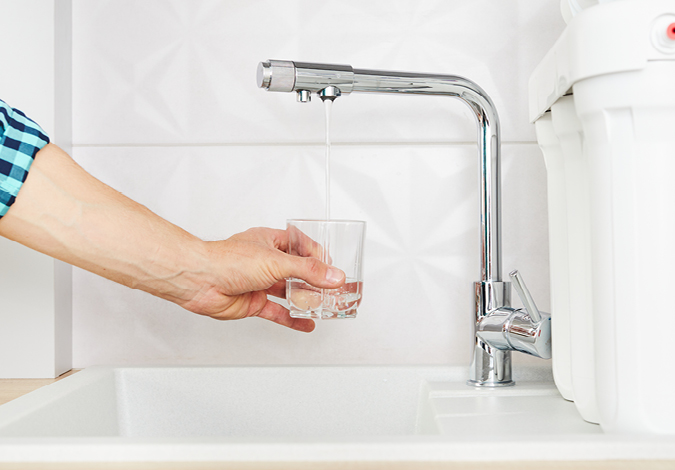 Why Choose Rick's Plumbing?
With 20 years experience installing five stage reverse osmosis systems, we can guarantee that they're the best and most efficient systems available.  Five individual filters work with a one-gallon, pressurized tank to provide great tasting, healthy water for your entire family! And the best part is the price!  This amazing system, including installation by our experts with a lifetime of experience, typically costs only about $575.
CALL US TODAY! 714-501-3240
Our
Reviews
 ON Google
Positive: Professionalism, Punctuality, Quality, Responsiveness, Value
Yesterday I realized that our water heater was leaking. I called Rick's plumbing and explained to Rick the situation. He said that he had had a cancellation and that he could be over within a few hours. He arrived and within a couple of hours had installed a new water heater for us. He replaced all of the straps and attachments necessary to complete the job. He is a very neat and clean plumber, hard to find these days. I highly recommend Rick's Plumbing and will definitely call his company for any and all plumbing needs in the future. ~ Ray O.

Positive: Professionalism, Punctuality, Quality, Responsiveness, Value
Rick came and installed a new water heater today. He has done numerous jobs for us over the years in 3 different homes. He has saved us thousands of dollars. He is extremely honest and experienced. You won't go wrong with Rick.  ~ Courtney P.
Rick's the man, very knowledgeable about the softener, and is very prompt. Came to my house within 3 hours of a phone call. And got it all done in few hours. One thing about Rick he cares about the quality of work he does. I would recommend with all services he offers. Thank you again Rick. ~ David Y.

Positive: Professionalism, Punctuality, Quality, Responsiveness, Value
Rick's plumbing was recommended by my sister. And it was such a huge relief because not only does this guy have tremendous amount of knowledge but he is honest (won't ripped you off, like others)cuts to the chase , sums it up , and delivers to meet beyond your  expectations! He came out as soon as possible, was prompt which is a big plus. He found and repaired the leak! A job well done! ~ Jorge O.
Positive: Professionalism, Punctuality, Quality, Responsiveness, Value
Where do I begin with how awesome Rick is? I called him years ago because we wanted a water softner and he came by that same day and gave us a free quote. He then had the water softner installed two days later. I then called him several weeks later because our washer hook ups were leaking, and he came by and fixed that AND put in a new drain for our bathtub. I've called/texted him numerous times and instead of charging me he has given me free consultation over the phone. Then today he came and replaced our reverse osmosis system, fixed the leak under our kitchen sink, put new pipes AND replaced our faucet. Rick did so much work for us and has never charged and arm and a leg. I would say he undercharges for how much work he does. My wife is a hard person to please and never trusts anyone but she is always happy with Rick. ~ Jacob H.

Our
Reviews
ON YELP
Leave a Review on Yelp:


Click Here
Rick, replaced my water softener and RO unit with high quality products and excellent service installation. He treated my job like it was his home replacing and improving all plumbing not to his liking.Were very pleased with the complete job and fair pricing along with his old school work ethic. Thanks again Rick and I will pass on your business to friends that require plumbing services.
~ Jeffrey S., Yorba Linda, CA
Rick's been our plumber going on 3 years now. We first used him when he installed a water softener for our house and stuck with him for all of our plumbing needs because of his awesome service. He responds quickly, he's reliable, does great work and is extremely honest. His prices are the best that I've found when quoting it around. It's actually a joy to contact Rick cuz we get to catch up and have a warm conversation while we fix some plumbing issues at the same time. Rick's great, we still highly recommend him. ~ Yong Y., Irvine, CA